What is Antique Mirror
Antique Mirror Glass,Which is one of the most popular decorated mirror glass.
It is different between silver mirror and aluminium mirror.
It is one of the deep processing glasses.A variety of patterns, such as oil paintings,are formed on the mirror surface after a special oxidation process.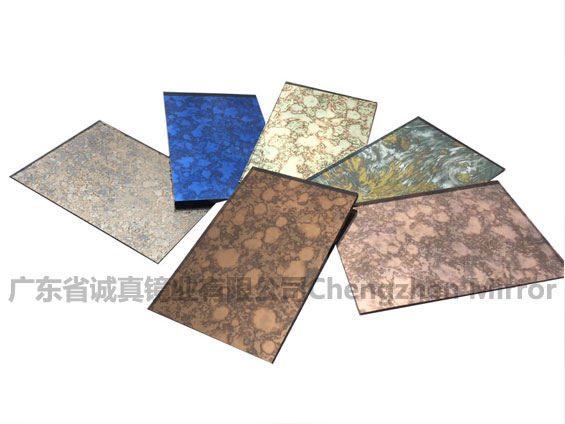 Because of the art feature with elegance.Antique Mirror glasses were used in high-end decoration widely,such as corridor,ceiling,mirror wall ect.
In general,We can see antique mirrors were installed in the high-end entertainment restaurant all around the world.Not only in Asia,but also in Europe and America.
ChengZhen Mirror Industry Co.,Ltd.As a manufacturer of antique mirror glass with long history.We require highly respect with highly quality,competitive price,and service.
Inquiry to us to start business relations.