The Application Of The Wall Decoration With The Antique Mirror
It's deserve to use antique mirror glass to decorate wall.Many client are satisfactory the results that the antique mirror glass is to clad into entire wall with it.
Here are some of the processing picture that the antique mirror glass was produced by our factory.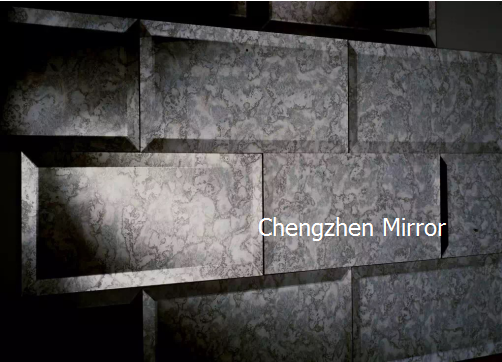 This article was edited by a manufactory of antique mirror glass(ChengZhen Mirror).
Postscript:ChengZhen mirror Industry Co.,Ltd as an antique mirror supplier with long history.We are dedicated to produce and supply high quality antique mirror with competitive price.We also can offer processing services if needed. Such as beveling,edging,laminated etc.